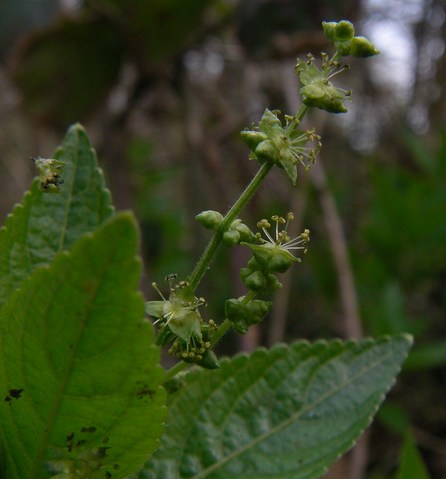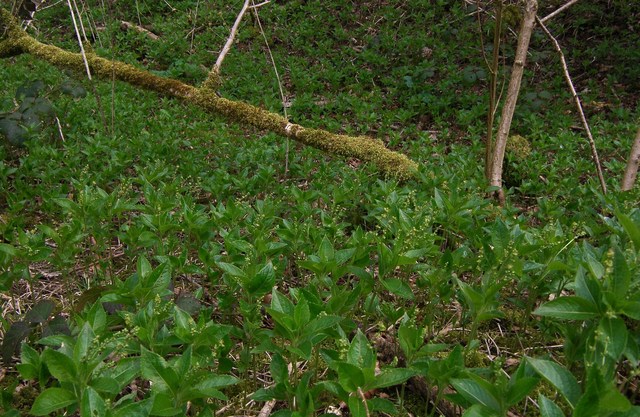 Finally, this woodland-based and very poisonous member of the Spurge family has begun to flower (I took these shots on the 12th April, 2010 in Gloucestershire). However, Dog's Mercury needs to flower long before the leaf canopy fully appears in Spring (preferably sometime in February), leaving the woodland floor in comparative darkness, but it's very late this year, probably as a result of the severe cold weather and heavy falls of snow that affected the entire UK in January and throughout February. The problem now is that it may not have enough time to pollinate as effectively as normal so we may not see quite the same extensive, ankle-high carpets of Dog's Mercury in our woodlands during early Spring next year as we're used to. Add to that the fact that even fewer female flowers appear to be around this year than normal and the problem may prove to be even more serious. Admittedly, it's a fact that there are always more male plants of this species around than females, but the nearest females to the males shown below for example, were a small group of a few dozen plants growing more than a quarter of a mile away with similar cases occurring in each of the seven other woodlands I've visited in the past few days in Herefordshire, Worcestershire and Wiltshire.
Oh well, it's only Dog's Mercury I hear you say. After all, it's of no use to anyone (hence the prefix "Dog"), and it's always been a blight to sheep farmers because some sheep will eat it if they get the chance and become seriously ill. However, we've always used it as an early Spring key-stone species, so it's up to our French boffins on the Continent to eventually decide just how significant this late flowering event actually is and how it ultimately relates to the rest of the woodland habitat.
Remember, it's all about balance and connections. Break the connections and the balance is invariably affected too, no matter how insignificant any single connection might appear to be at the outset.